Simplicity 8177 in Denim
Hey Everyone!!!
I'm back with something a little new.
COAT VEST!!!
One of my favorite in my closet sew far..
So, easy to sew and comfortable.
Note:
I didn't take the coat all of the way down.
I actually cut it right below my knee and cut a size 14..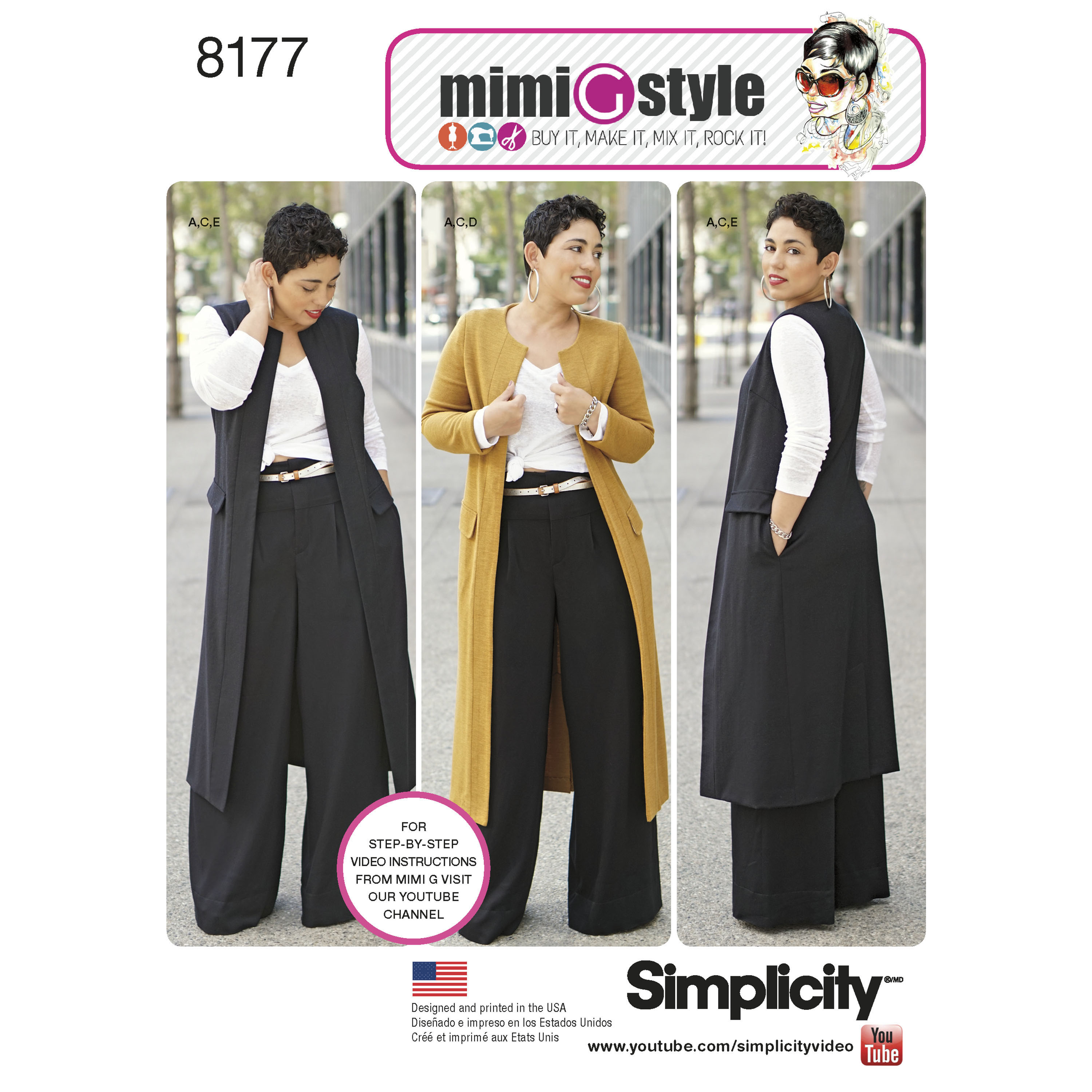 Below is an inspired coat from Chico's.
I wanted something like this without the belt.
Dallas weather is soo fickle..
Chico's
Pattern and interfacing is all cut out and ready to be put together.
Front and back are all sewn together.
Interfacing ready to be sewn on.
Interfacing sewn in nice need and neat..
Pockets installed
Faux front pockets with interfacing.
Still came out great..
I was hesitant on if I should sew the gold thread on the front to give a flare.
So happy that did it..
Gave it the right touch it needed..
See!!
All done.
I would really recommend sewing this for beginners.
It's fairly easy and takes a little to no time..
Side View
Another View
Closer View
I told myself that I'm going to start taking pictures of me in my clothing..
Shit, I took my time into each and every piece, I should be proud.
So, if I wear it to work, I'm taking a selfie..
BAMMMM
Yessss Darling, She's feeling herself..
LOL
Back View
Thanks for stopping by.
Be sure you Comment, Share and Subscribe to my Blog..